FEATURE LIST
Automate Code Reviews
Codiga automates your code reviews anywhere.
You are covered
Anytime a developer pushes code, Codiga analyzes the code and surfaces any issue directly your code hosting platform. Make sure all code pushed in production does not have any issue: merge with confidence with Codiga.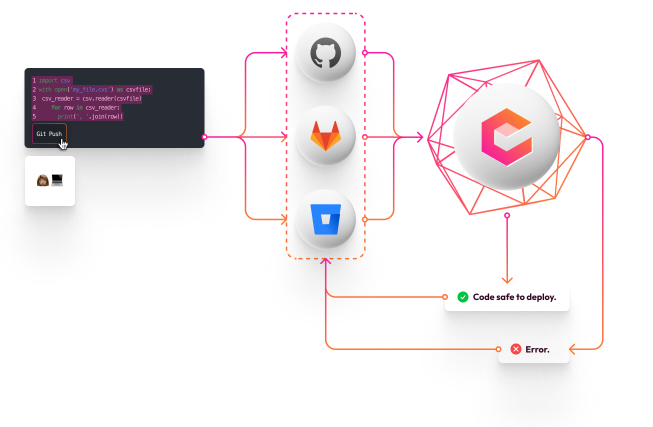 We support more than 10 languages
Codiga supports 12+ languages. From the most popular languages such as JavaScript, Java, Python to domain-specific languages such as Apex, we have you covered. Learn more about all supported languages and the rules we support.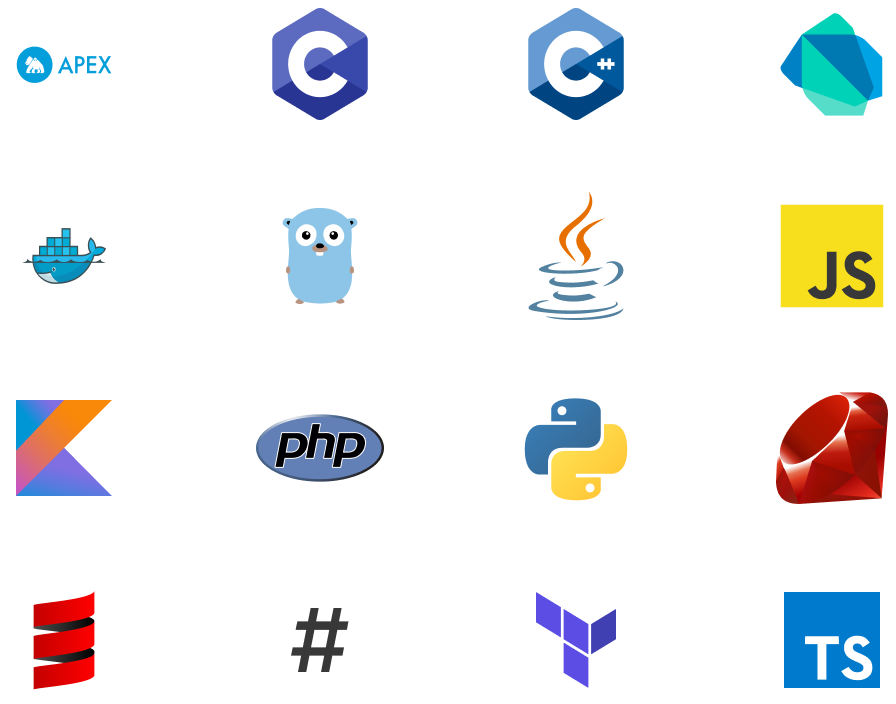 Your code, your rules
The analysis engine is fully customizable. Select rules or categories of rules you want to use for your project and set conditions for analyses to be triggered. Codiga can only raises security, code style or documentation or surface them all. The Codiga analysis engine adapts to your needs to surface only what you want to focus on.